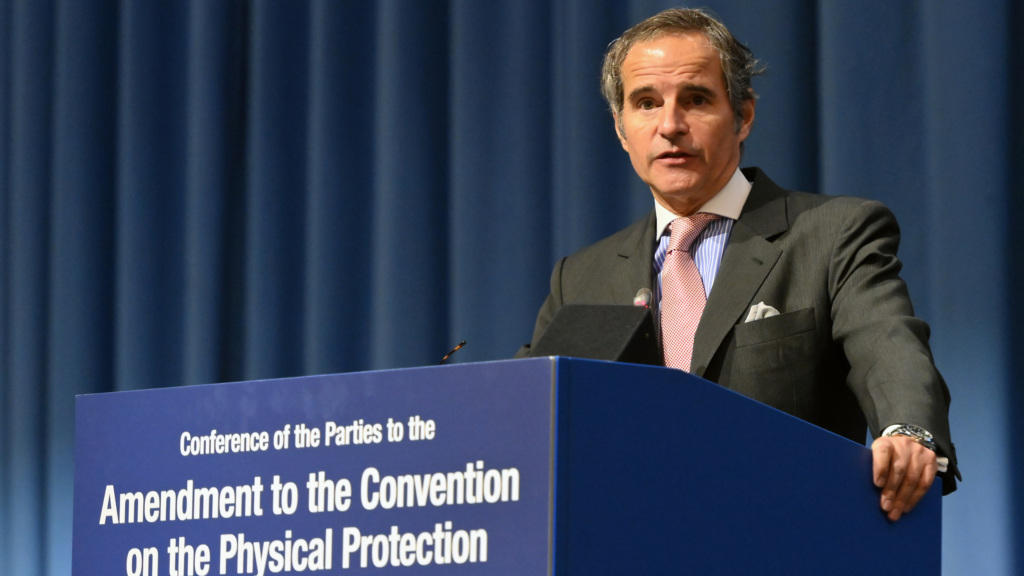 Every country and area is responsible for effectively and sustainably securing its nuclear materials and facilities, but because contemporary threats extend across national borders, countries and areas will be more successful at reducing nuclear security risks if they cooperate with one another and international institutions.
In particular, international meetings with high-level political participation provide important opportunities for government leaders to announce new commitments and recent accomplishments, highlight additional technical or financial resources for strengthening nuclear security, and share substantive information about how they are implementing nuclear security.
Two multilateral milestone meetings have been held since the 2020 NTI Index: in February 2020, the IAEA held its third International Conference on Nuclear Security (ICONS) that included a ministerial-level segment, which resulted in a consensus document summarizing some key nuclear security challenges. In March 2022, the International Atomic Energy Agency (IAEA) convened the first-ever Conference of the Parties to the Amendment to the Convention on the Physical Protection of Nuclear Material (CPPNM), which legally obligates parties to physically protect nuclear facilities. However, few countries seized these opportunities to make new announcements about their efforts to strengthen nuclear security or cooperative initiatives.
There also was a significant blow to the ecosystem of multilateral nuclear security institutions in 2022, when the Global Initiative to Combat Nuclear Terrorism was suspended because of Russia's invasion of Ukraine.
The next high-level multilateral meeting on nuclear security issues is ICONS in May 2024; it will be an important moment for countries to demonstrate their leadership on nuclear security issues. To capitalize fully on the opportunity ICONS provides, countries should do the following:
Prepare detailed and substantive statements about their nuclear security progress and highlight new commitments they have made to improving nuclear security, including specific initiatives to eliminate, minimize, or secure nuclear materials.
Support universalization and full implementation of the amended CPPNM by ratifying the treaty and meeting its obligations.
Highlight in national statements the importance of diversity, equity, and inclusion as an essential element of security culture. A nuclear security system is stronger when all the individuals involved, especially if they have different perspectives, can contribute their insights and ideas on how to improve it.